The Boys' Choir of Uppsala Cathedral is celebrating an important birthday this year. Our choir is 100 years old!
A few words about the beginning of our choir in Uppsala Cathedral.
In 1920, Nathan Söderblom (1866-1931), who was then archbishop of the Church of Sweden, founded the choir to bring more music into worship services. We are grateful to him and to Sally von Bahr (1856-1930), who made the first donation to support the choir. Every year on her birthday, February 9, we honor her generosity. Her donation is one of the ways our choir has been able to keep going strong.
Some of us choristers decided to write a blog in English about our experiences this year. Allow us to introduce ourselves.
Emil, in the middle, is one of the webmasters for our website. Emil sings Bass I. Esbjörn, on the left, is a Tenor II, and Lukas, on the far right, sings Countertenor. If we combine the years we three have sung in the Boys' Choir of Uppsala Cathedral, we come up to more than 25 years!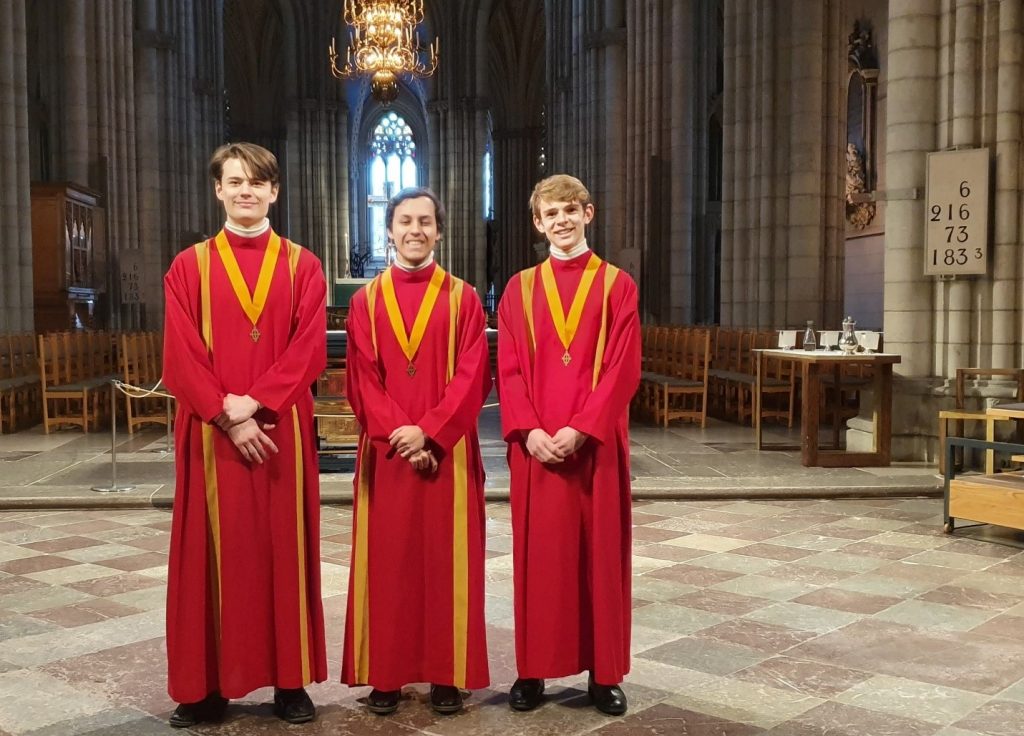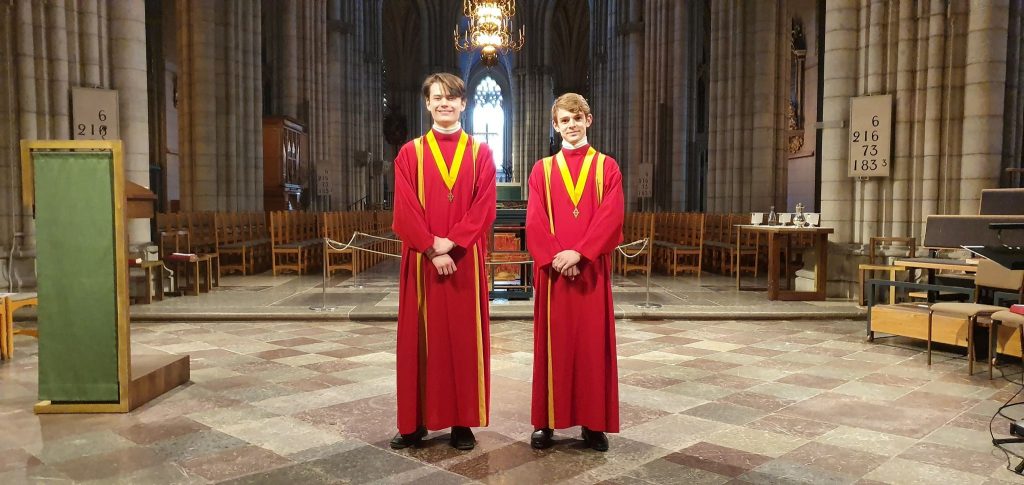 In the near future, we will be introducing you to the other choristers who are part of the team working on the blog. We will write about our rehearsals and concerts directed by our choral conductor, Margareta Raab, about the repertoire we sing in church services in Uppsala Cathedral, and about the choirs who will be visiting us this year. We often sing together with our sister choir, The Girls' Choir of Uppsala Cathedral. So you can be sure that we will write about some of their activities, too!